Looking for a healthier Asian dinner option? This easy sesame chicken recipe is made without breading or deep frying yet full of zesty flavor the whole family is sure to love.
Why you'll love this Sesame Chicken recipe

Cooking tips

Servings suggestions

Storing lefto

v

ers

More Chinese Restaurant Favorites:

Sesame Chicken
Chinese food is a big favorite in our house and one we indulge in too often. When G and I eat out or go for take-out, it usually means a large styrofoam box filled to the brim with fried rice, chow mein, and orange or sesame chicken. Who can resist little bits of chicken bathed in thick, sticky, salty or sweet sauce?
Unfortunately, every forkful of these divine masterpieces means extra inches on my waist. If you've ever stopped to examine those said little bits of chicken before taking a bite, you know they're more breading than meat.
Fortunately, our take on this restaurant favorite is healthier and better.  It's all delicious chicken pieces and a zesty, flavorful sauce without fried up batter!
Why you'll love this Sesame Chicken recipe
A lightened-up version with no batter coating and deep-frying. It's made healthier but still full-on flavor.
It uses a cooking technique called velveting that keeps the meat velvety soft and tender.
It's easier and less messy to make with no dredging involved. It cooks in one pan and in under an hour.
Requires simple ingredients; no need to run around town looking for fancy items.
It's so tasty and flavorful. You'll love that zesty sauce spooned over steamed rice!
Since the chicken is not breaded, it makes for better leftovers with no coating that gets mushy over time.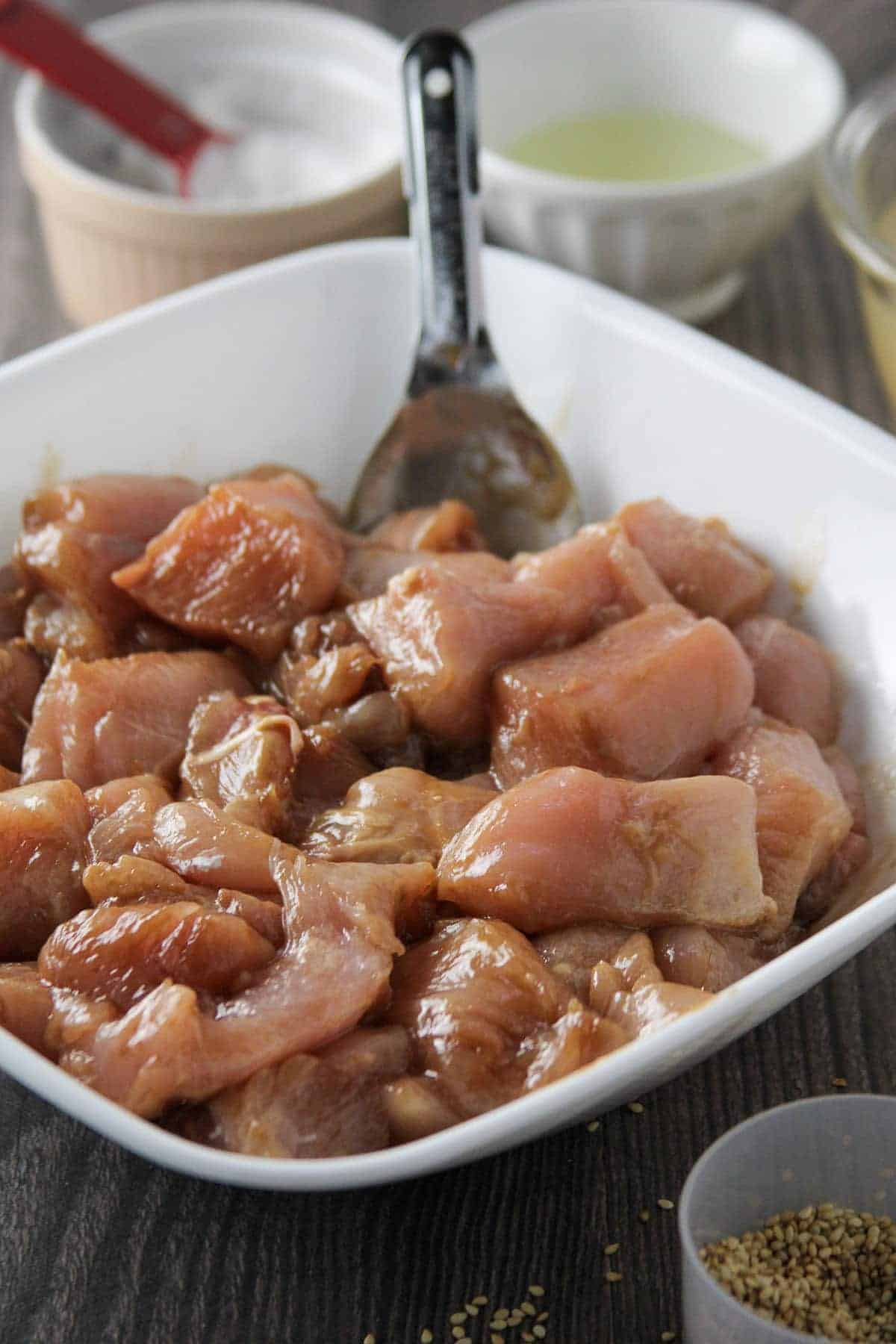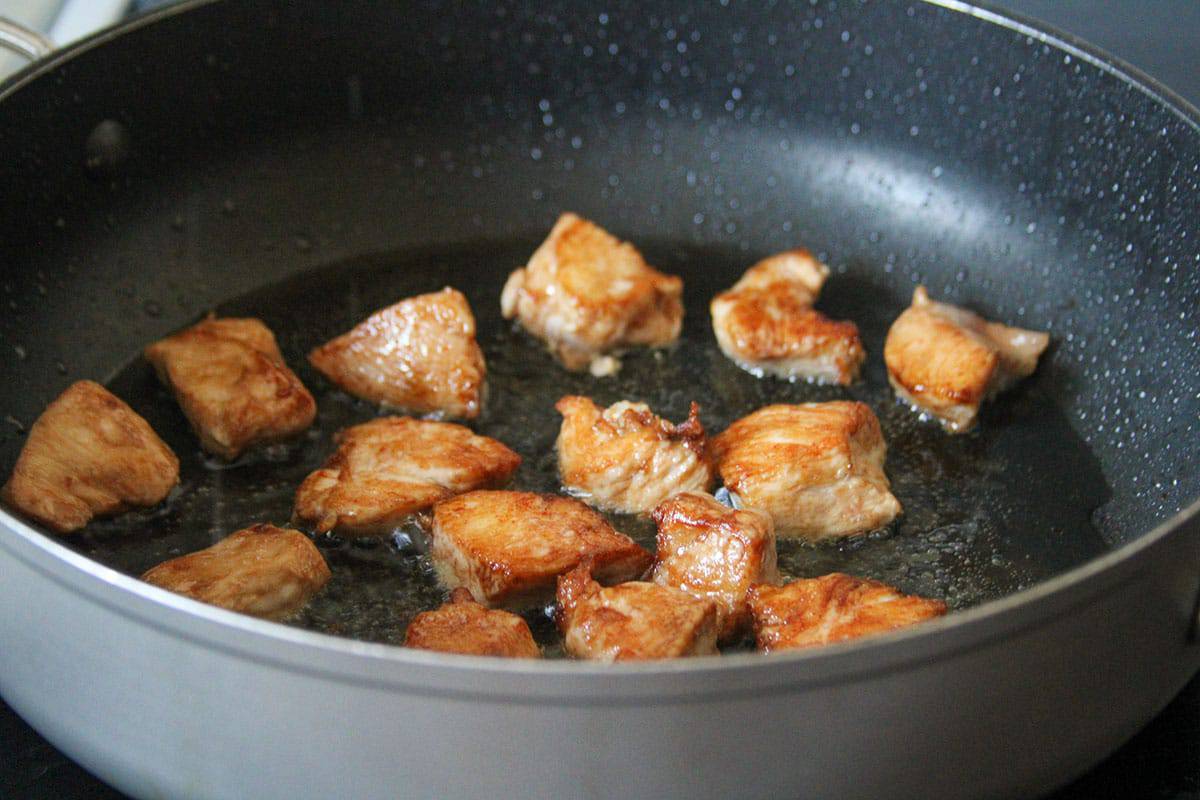 Cooking Tips
The recipe calls for boneless, skinless chicken breasts, but thigh meat works well, too.
Cut the chicken into a uniform size to ensure even cooking. Freeze the meat for about 10 to 15 minutes or until slightly firm for easier slicing.
This is a quick process; make sure to have your sauce and ingredients prepped and ready to go.
Feel free to swap the brown sugar with honey, agave, coconut sugar, or your favorite sweetener.
Add broccoli florets, carrots, or bell peppers for a heartier meal. Toss in the veggies after the chicken has lightly browned, stir-fry until tender-crisp, and then pour in the sauce.
Servings suggestions
This easy sesame chicken is delicious for lunch or dinner. Serve with steamed or fried rice and chow mein for a Chinese take-out fakeout at home!
Storing leftovers
It also makes a great make-ahead meal. Allow to cool completely and transfer to a container with a tight-fitting lid. Refrigerate for up to 3 days or freeze for up to 3 months.
Reheat in the microwave at 2 to 3-minute intervals until completely warmed through, stirring after each interval.
More Chinese Restaurant Favorites:
Sweetfire Chicken
Salt and Pepper Pork Chops
Jalapeno Chicken