Pasang Manok is a filling and delicious boiled chicken soup that's perfect year-round! It cooks in minutes and pairs well with steamed rice for the ultimate comfort food.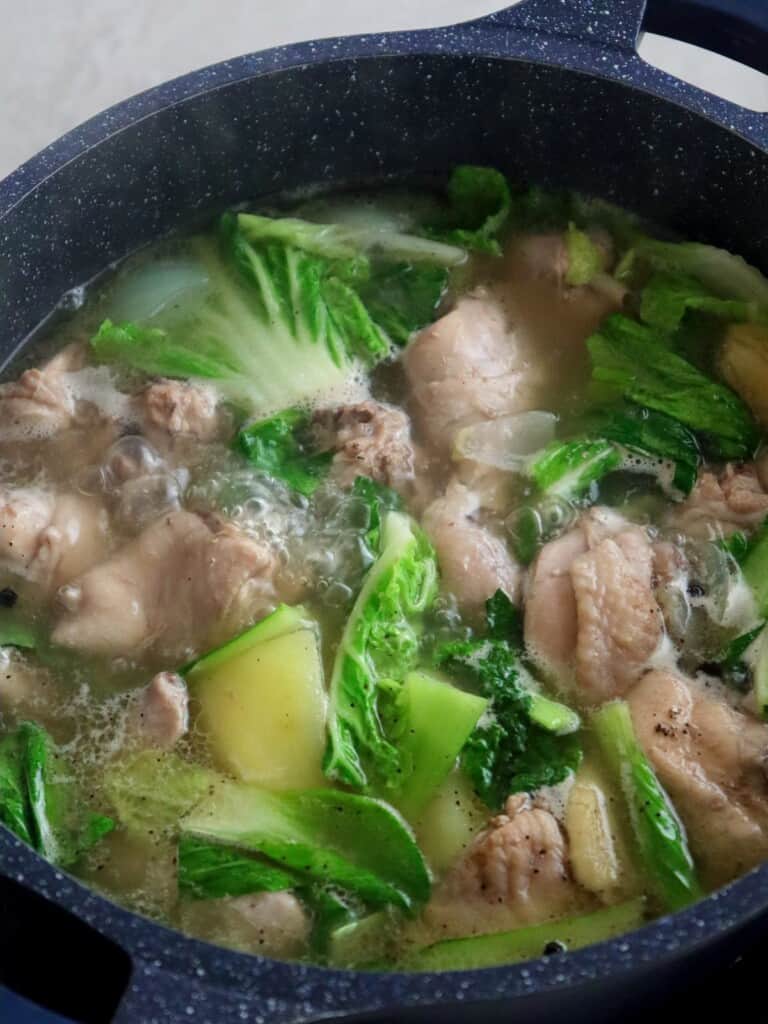 Cooking tips

How to serve and store

More chicken soup recipes

Pasang Manok
Pasang manok is another type of boiled soup dish popular in Filipino cuisine. Although similar to Malaga in preparation and ingredients, a few knobs of fresh ginger gives pesa an additional layer of flavor.
If you're looking for an easy dinner for busy weeknights, this soup is the perfect dish to make. It uses simple ingredients you probably have on hand and cooks in under an hour.
All you do is simmer the chicken in water with fish sauce, ginger, onions, and peppercorns until tender, and then add the potatoes and vegetables to complete the dish. You'll be pleasantly surprised how tasty it turns out with little effort.
Cooking Tips
For deep of flavor, swap the water with rice washing.
I like to add potatoes, Napa cabbage, and bok choy to the soup, but feel free to bulk it up carrots, green beans, and/or green onions.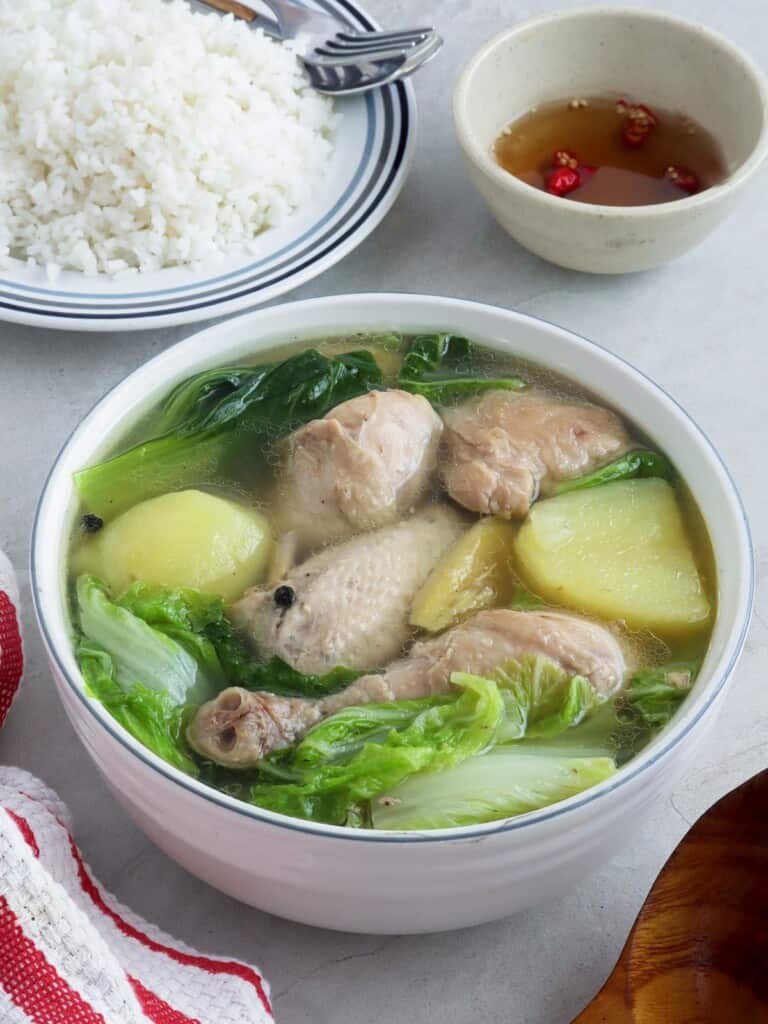 How to serve and store
Pasang manok is a hearty chicken dish often enjoyed during the cold rainy season as a delicious way to keep warm. It's best paired with steamed rice.
Store leftovers in a container with a tight-fitting lid and refrigerate for up to 3 days or freeze for up to 2 months.
Reheat in a saucepan to 165 F or in the microwave at 2 to 3-minute intervals, stirring well after each interval to distribute heat.