No need for takeout or delivery! This Honey garlic chicken is easy to make and tastes fresher and better than from a restaurant. Crisp chicken pieces are drenched in a sweet, spicy, and garlicky sauce for an Asian-inspired dish you'll love with steamed rice.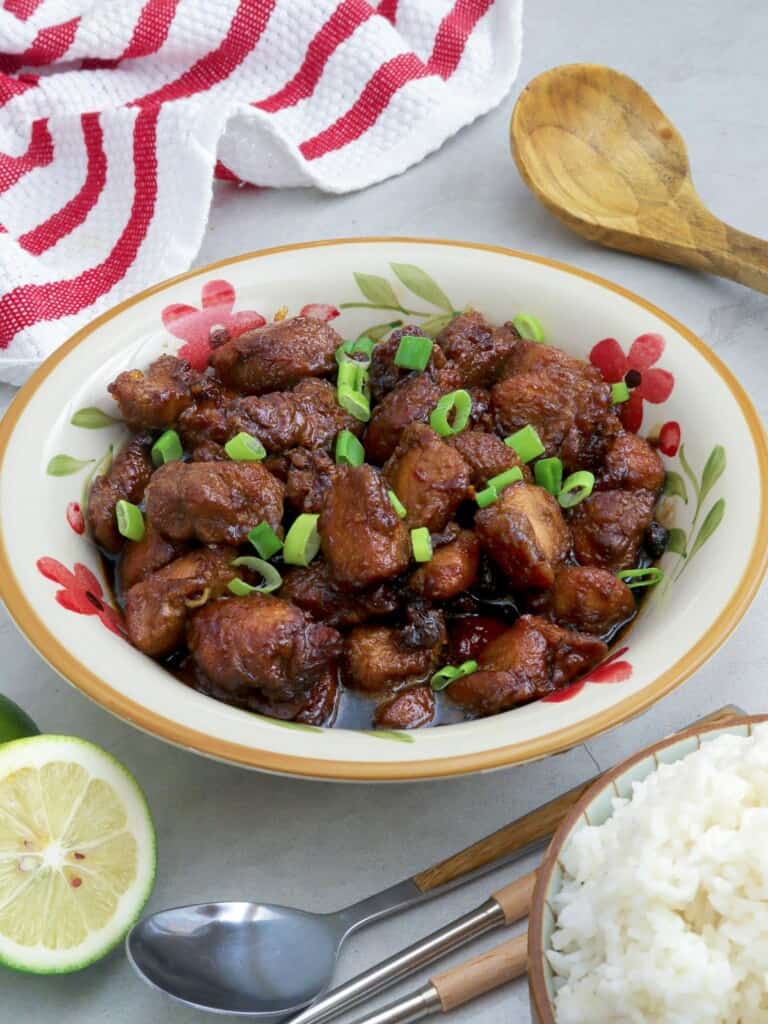 Serving suggestions

Storing leftovers

More restaurant favorites

Honey Garlic Chicken
The chicken tapa and the toyomansi pork chops recipes we have on the blog are just a few examples of how a simple swap of ingredients can mean a delightful whole new dish to enjoy. Both were marinated in the same mixture of soy sauce, citrus juice, and garlic, and yet each is a whole new experience for the palate.
Another great example is this honey garlic chicken.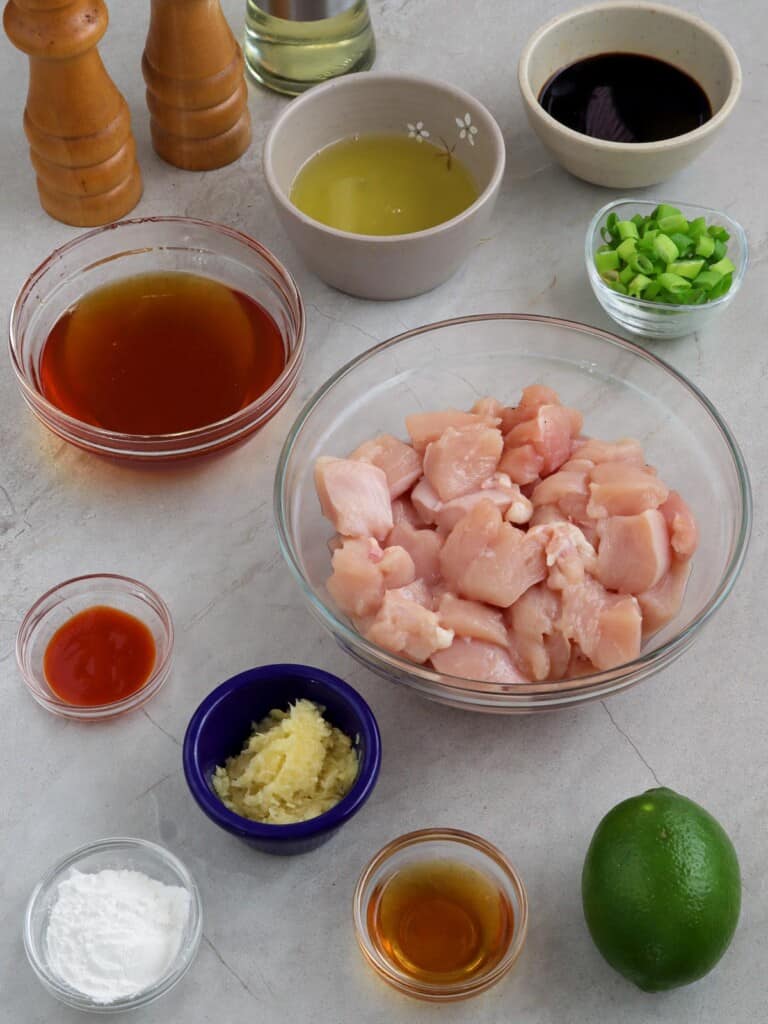 One regular on our dinner rotation is a salmon (recipe on my other blog) marinated in honey, soy sauce, and garlic. I love how easily the fish comes together, super moist and flavorful, using staple ingredients I already have in the pantry.
I thought I'd re-create the same medley of flavors using chicken, and I am glad to report, it turned out beautifully!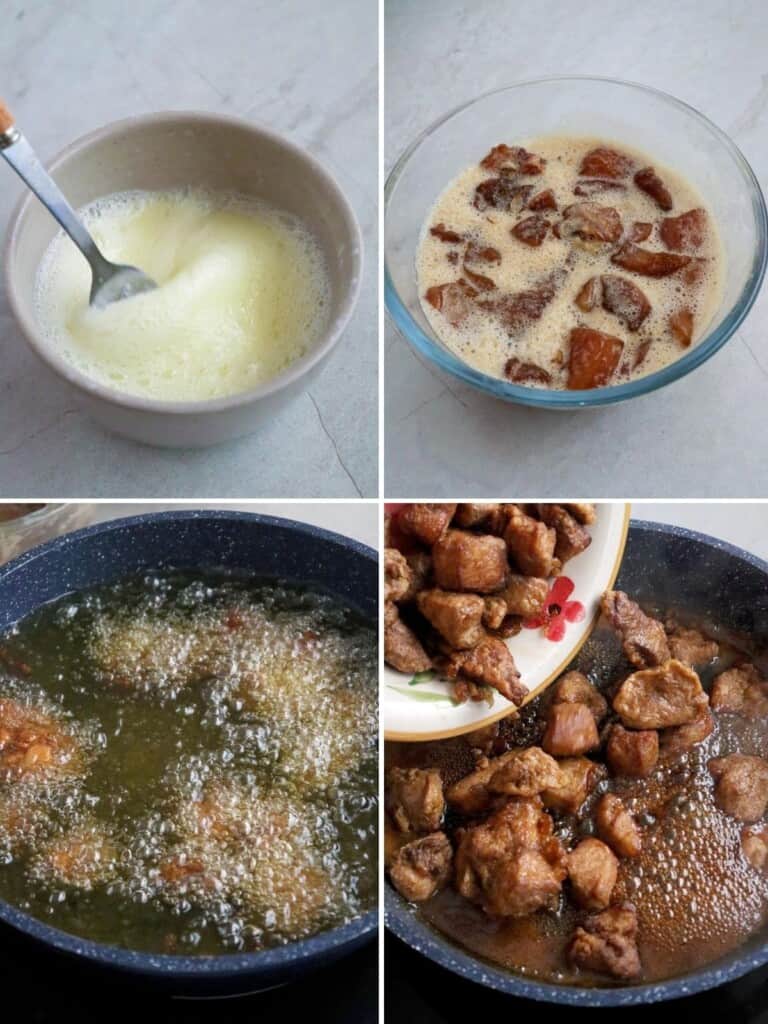 Most of the work in this recipe is velveting the chicken by coating the pieces in cornstarch slurry and deep-frying until golden. You can certainly skip this step if you're pressed for time and simply pan fry the seasoned chicken in a skillet before tossing it in the sauce.
But if you have the extra thirty minutes to spare, I suggest going the whole nine yards. The velveting technique keeps the meat juicy and tender and adds a light, crisp coat that's not overly thick and heavy like you'll get from a batter.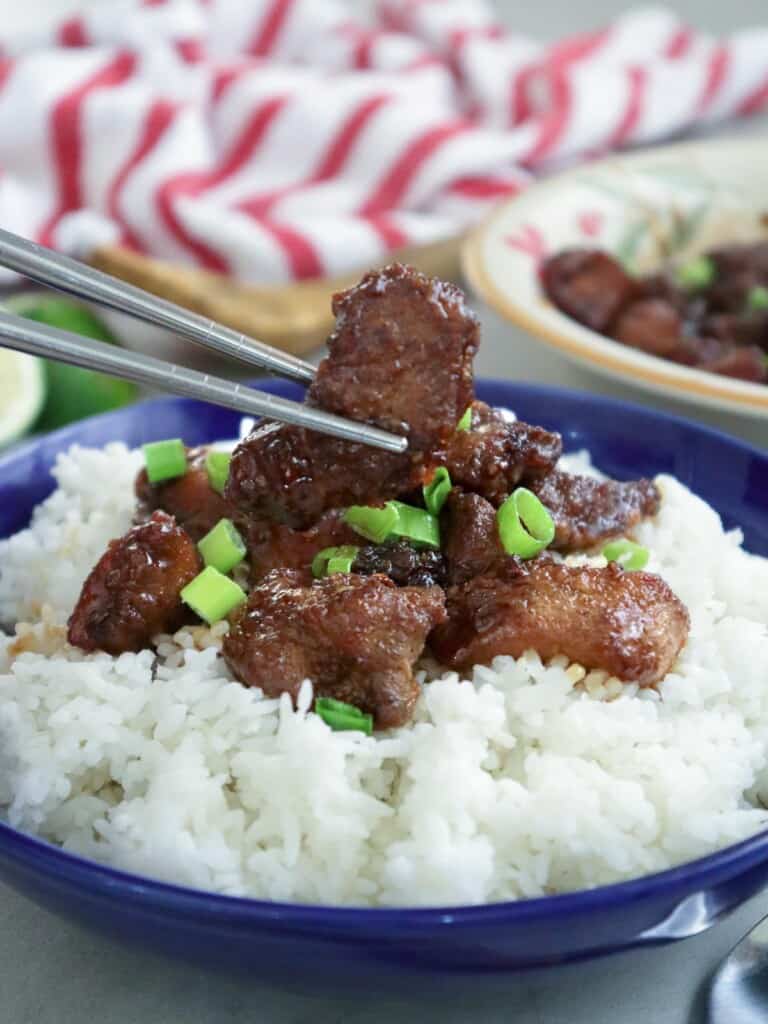 Serving suggestions
Enjoy honey garlic chicken as a main dish for lunch or dinner. Serve with steamed rice and stir-fry noodles for a hearty Chinese take-out meal at home.
Storing leftovers
Keep in a container with a lid and refrigerate for up to 3 days. Reheat in a saucepan over medium heat to an internal temperature of 165 F, adding a splash of water if needed. Or warm up in the microwave at 2 to 3-minute intervals until heated through.