Ginisang Sayote with Chicken is easy to make and budget-friendly, too. Flavored with tomatoes and oyster sauce, this vegetable dish is delicious as it is nutritious. Perfect with hot steamed rice paired with fried or grilled fish!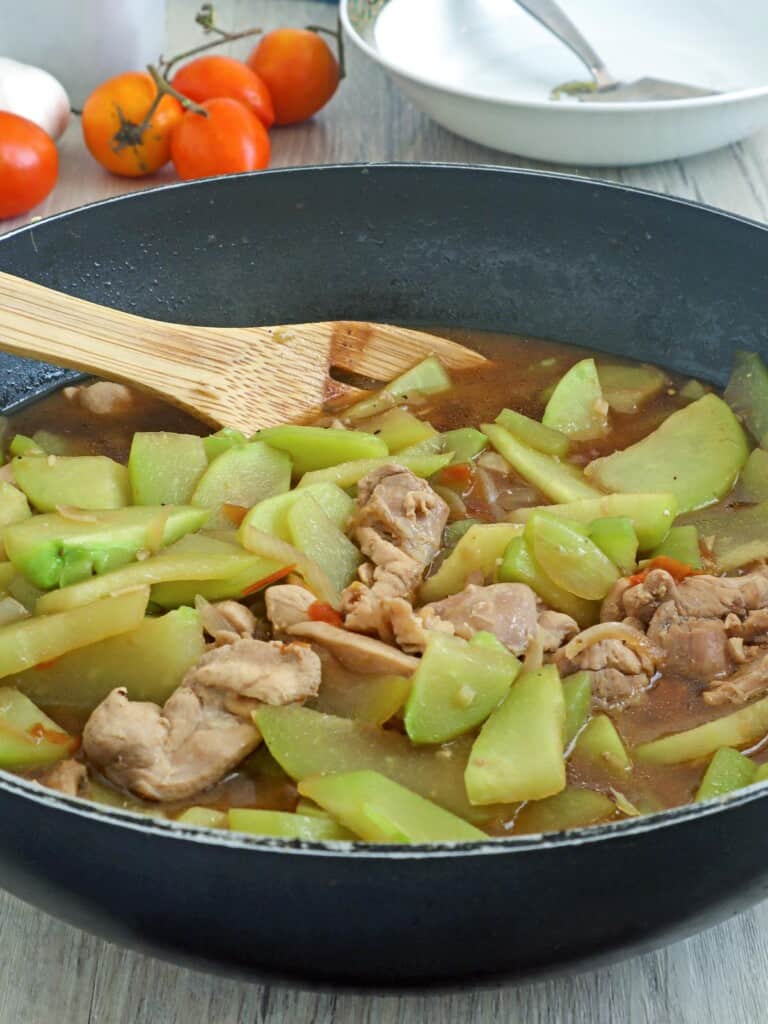 How to prepare chayote

Cooking tips

How to serve and store

More vegetable recipes

Ginisang Sayote with Chicken
One vegetable (technically a fruit) I always keep a stock of in my produce bin would be chayote, also known as sayote, mirliton, or pear squash.
Not only is it relatively cheap, but it's also a very versatile ingredient. I like to eat it raw in salads, add in soups or stews, and toss it into quick stir-fry dishes like this ginisang sayote with chicken.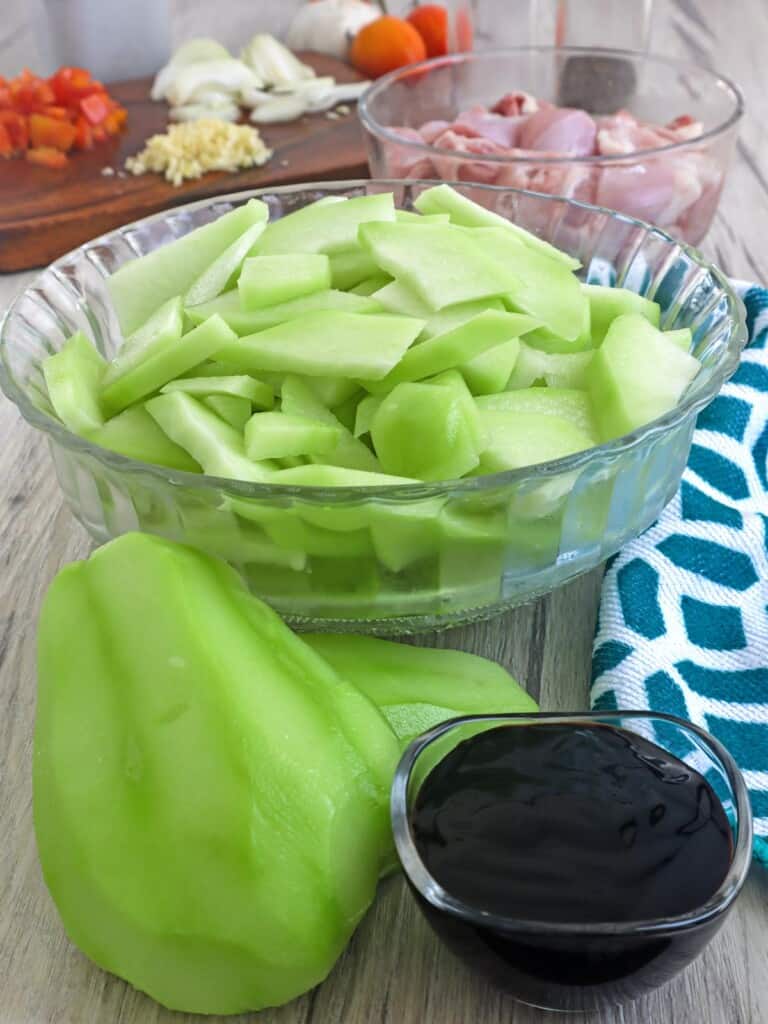 How to prepare chayote
Do you know the seed and skin of the chayote are edible? You can leave them on if you like or follow the steps below.
Cut about half an inch off the chayote to release the sap.
Rub the sliced top on the cut part of the chayote in a circular motion for about 30 seconds. The transparent sap/liquid will turn into a white, foam-like consistency. This process will remove the stickiness of the squash, and it will be easier to peel and slice without leaving a gooey, sticky resin on your hands which can be irritating to the skin.
Using a paring knife or vegetable peeler, peel the skin.
Cut the chayote in half and then into quarters. With the paring knife or a spoon, remove the seed. Cut the chayote into chunks according to the recipe.
Keep in a bowl of cold water until ready to use.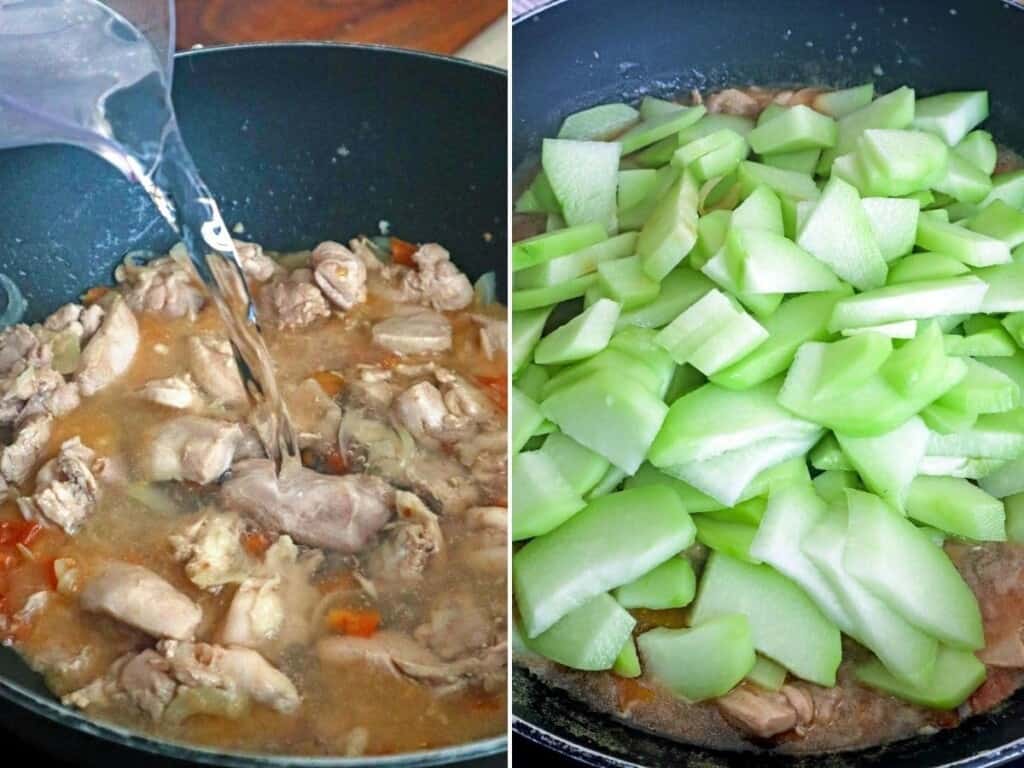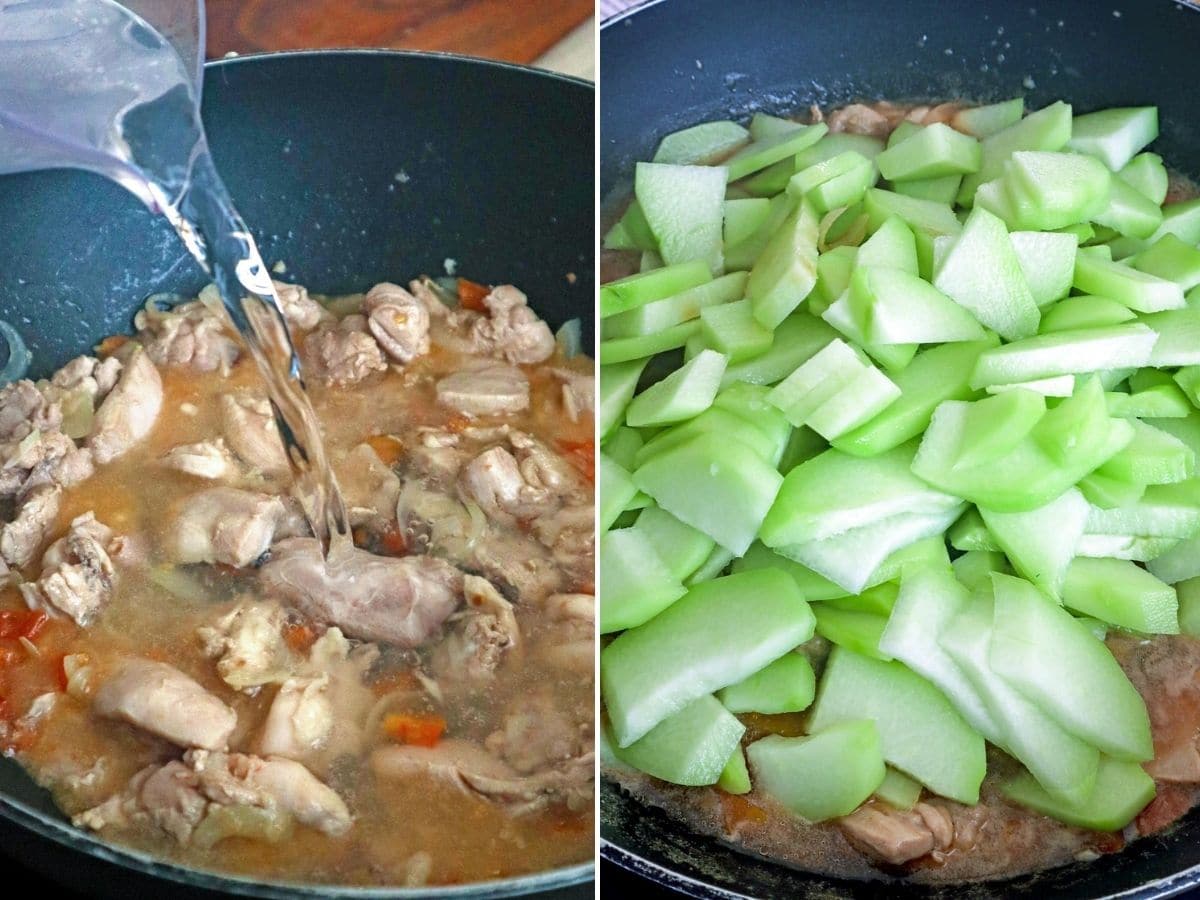 Cooking Tips
This recipe uses chicken thigh fillets as they're more flavorful and do not dry out easily as chicken breasts. You can also use bone-in chicken parts cut into bite-sized pieces.
Aside from chicken, the dish also works well with other types of protein. You can use ground pork, diced beef, or shrimp.
You can add carrots to extend the dish and for extra nutrition, color, and texture.
Chayote are best enjoyed tender yet crisp. Take them out of the heat before they're fully tender as they'll continue to cook and soften in the residual heat.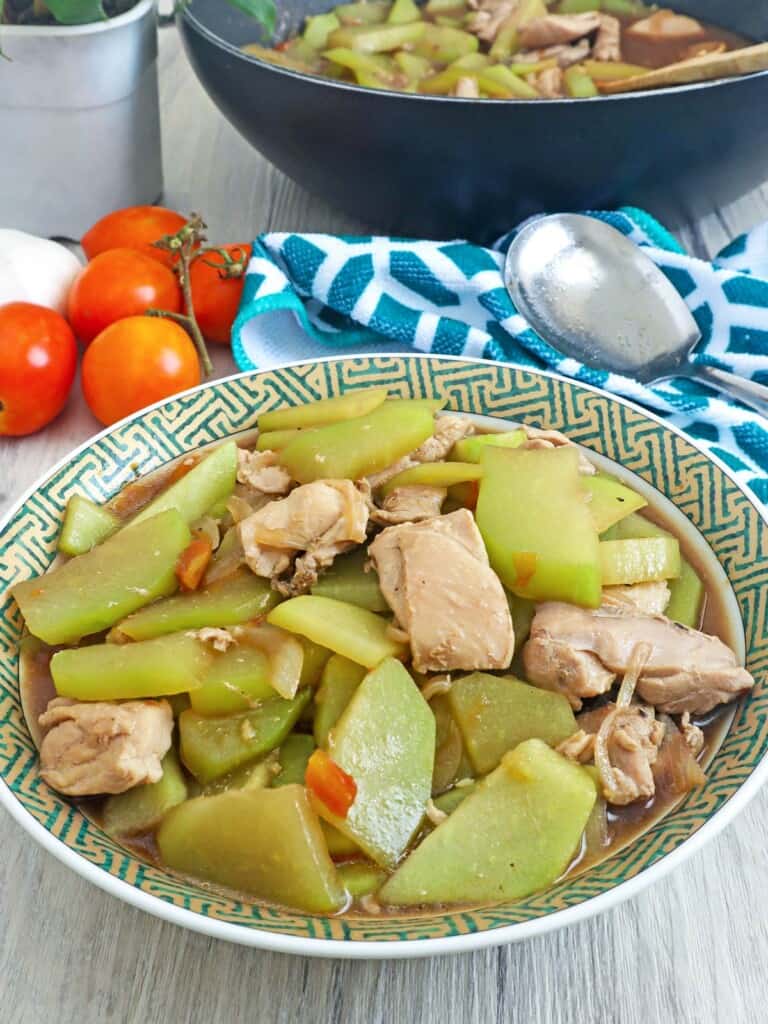 How to serve and store
Ginisang sayote with chicken is a tasty main dish paired with steamed rice and fried or grilled fish.
Store leftovers in an airtight container and refrigerate for up to 3 days. This dish doesn't freeze well as the chayote turns mushy when frozen and thawed.
Reheat in a saucepan or warm in the microwave until completely heated through.