Bored of the same ol' grilled chicken? Level up your BBQ game with Coconut Lime Chicken! Juicy and tasty with Thai flavors, it's the perfect summer go-to recipe!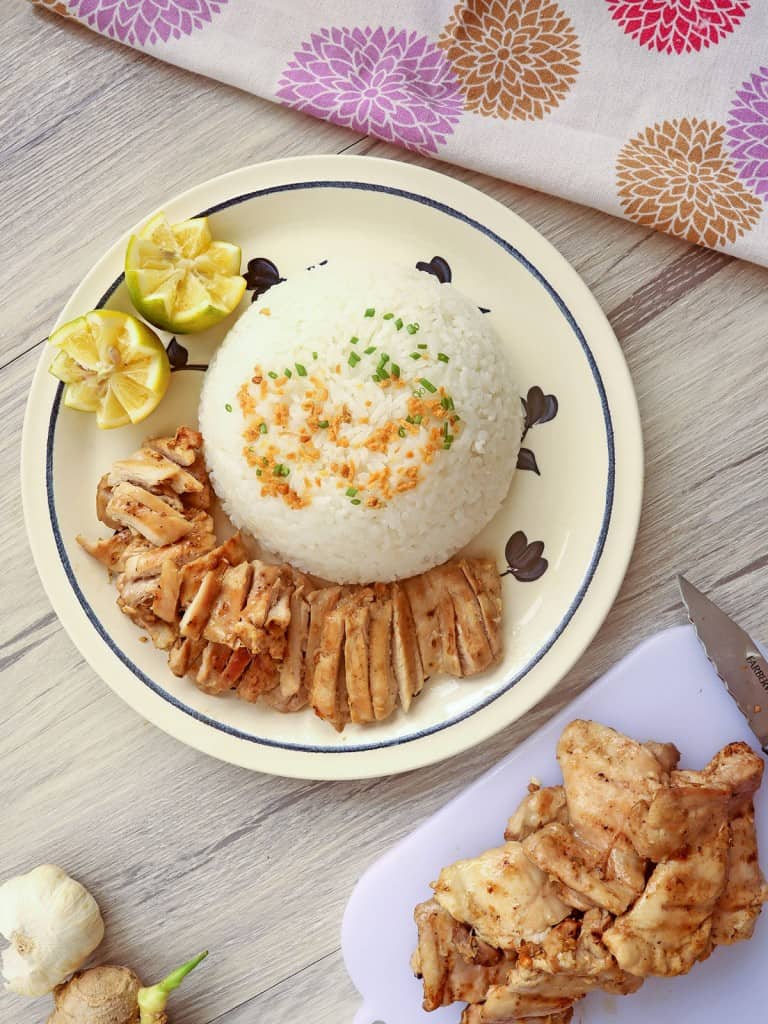 Ingredient substitutions

Cooking tips

How to check for doneness

How to serve

Another Asian-inspired chicken recipe

Coconut Lime Chicken
If you're looking for an easy recipe that packs major flavor, you've come to the right place! This coconut lime chicken is so simple to make yet turns out so juicy and tasty.
It's the perfect dish to cook and enjoy outdoors during warmer months, but it can be just as well baked in the oven or pan-fried on the stovetop for any time of the year. Plus, it's freezable and a great addition to your meal planning!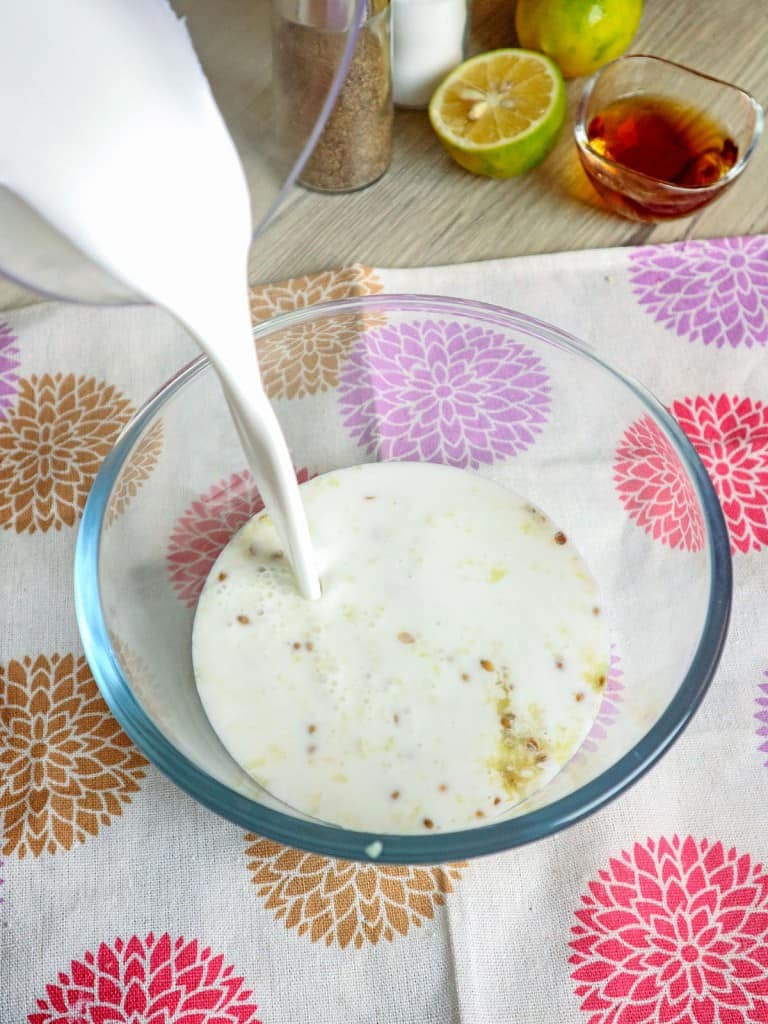 The Thai-inspired marinade uses only a handful of ingredients and is almost effortless. Just process the coriander, ginger, and garlic into a paste and combine with the coconut milk, fish sauce, and lime juice.
This creamy and zesty marinade is not delicious on chicken, but it's also a great way to flavor up beef or pork.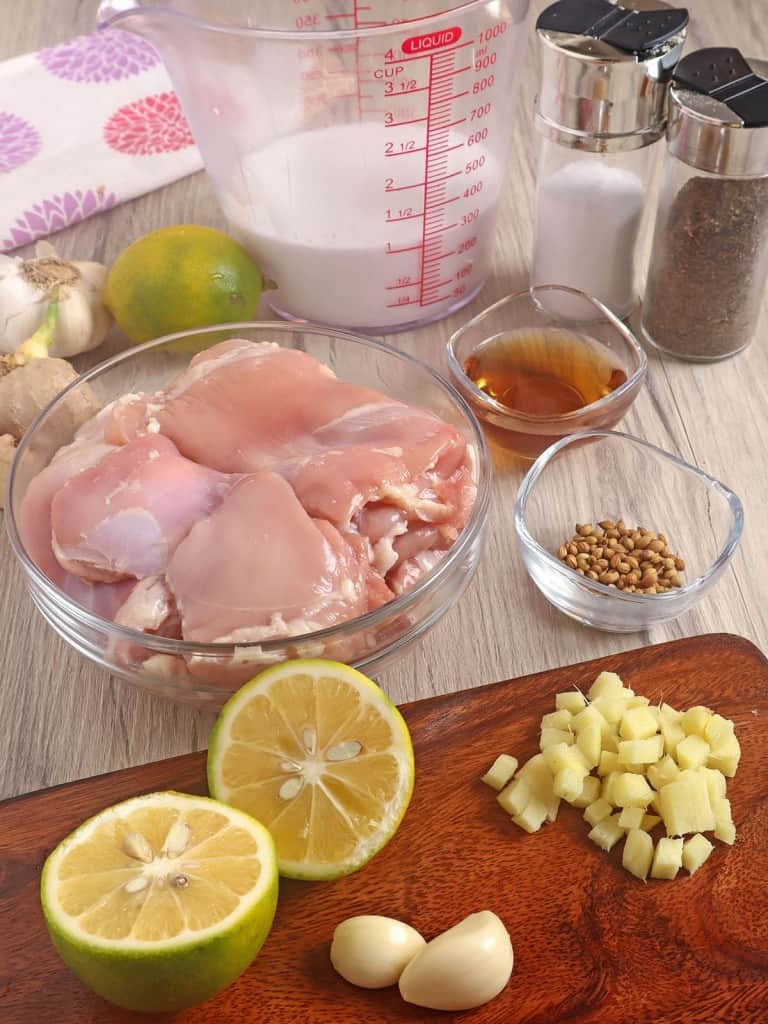 Ingredient substitutions
Boneless chicken thighs – you can also use boneless chicken breasts or bone-in chicken parts.
Coconut milk-not a fan or don't have access to coconut milk? Substitute with Greek yogurt, sour cream, heavy cream, or evaporated milk.
Lime juice– helps break down the meat and allows the marinade to penetrate. You can swap with other acidic ingredients such as vinegar and other citruses like calamansi or lemon.
Ground coriander– in the U.S., coriander refers to the dried or ground seeds while cilantro refers to the fresh leaves and stems of the coriander plant. Although from the same plant, the two are not really interhangeable in recipes as they have a different taste profile. For better substitute, try caraway seeds, cumin, or fennel.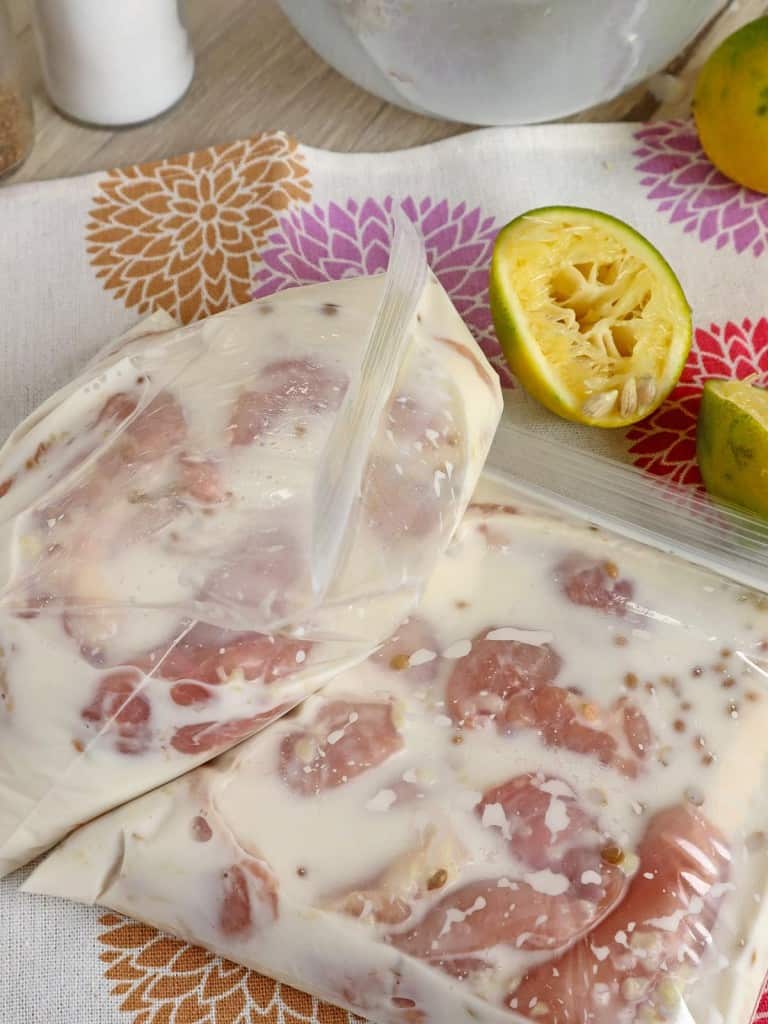 Cooking Tips
For a kick of spice, add minced chili peppers or dried chili flakes to the marinade.
Do not keep the chicken in the marinade for too long as the acids might break down the protein and make the meat mushy.
To store for future meals, place in resealable bags or airtight containers and freeze for up to 6 months. Thaw overnight in the refrigerator and grill.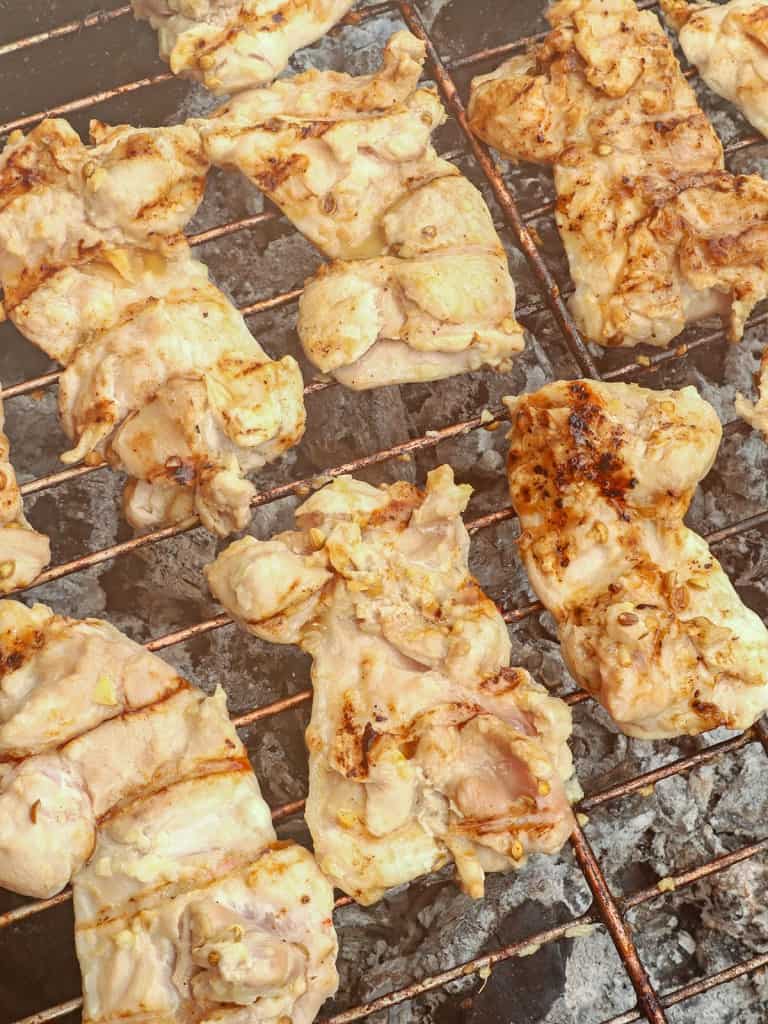 How to check for doneness
A meat thermometer is the best way to gauge if the meat is fully cooked and safe to eat. Insert on the thickness part of the chicken and if it reads 165 F, the meat is ready to enjoy!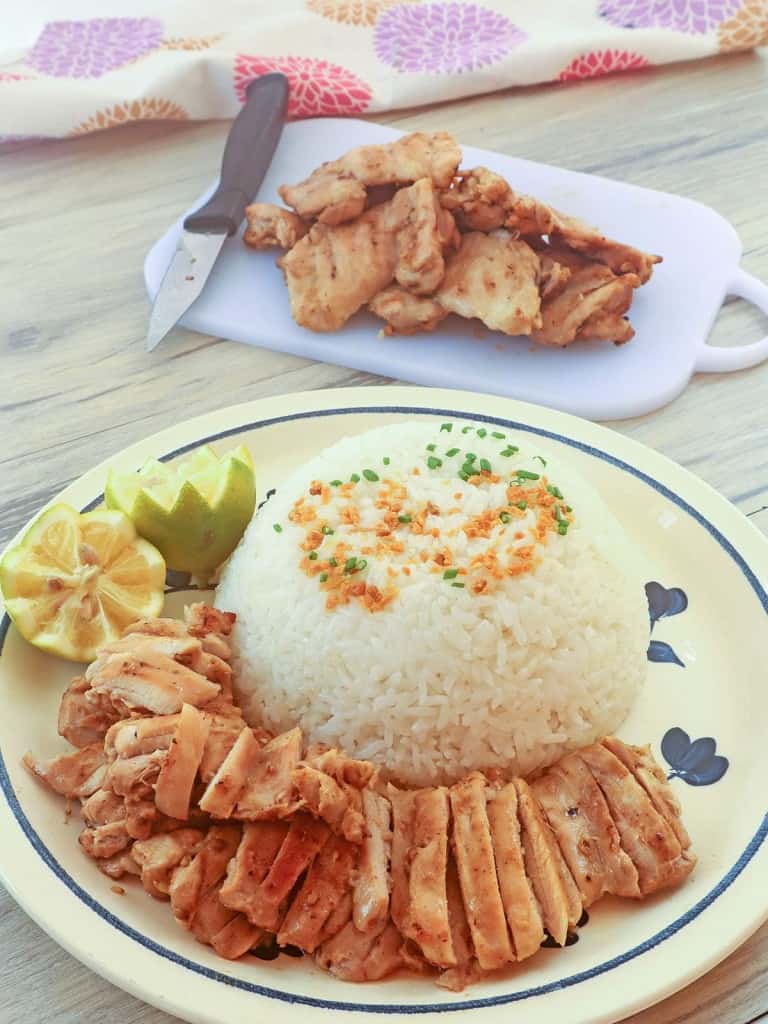 How to serve
This grilled chicken makes a delicious main dish for lunch or dinner, especially when enjoyed al fresco. Serve it with coconut rice and cucumber salad for a hearty summer meal!