Level up your Chicken Adobo with liver spread! It's a hearty and full of flavor dish that's easy to make and perfect with steamed rice.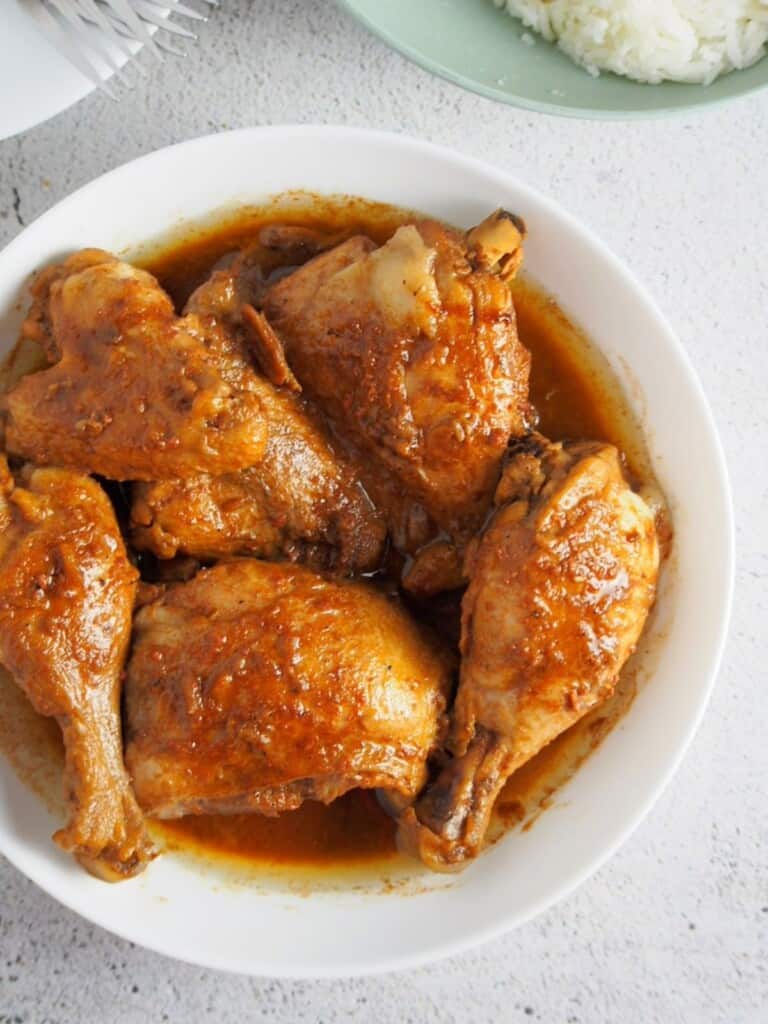 Cooking tips

How to serve and store

More chicken adobo recipes

Chicken Adobo with Liver Spread
Like the classic adobong manok, this version is also braised in the customary vinegar, soy sauce, and garlic combo. Tinned liver spread, however, is added during the last few minutes of cooking to impart a velvety richness to the sauce.
It's a simple trick that kicks this Filipino stew up a notch!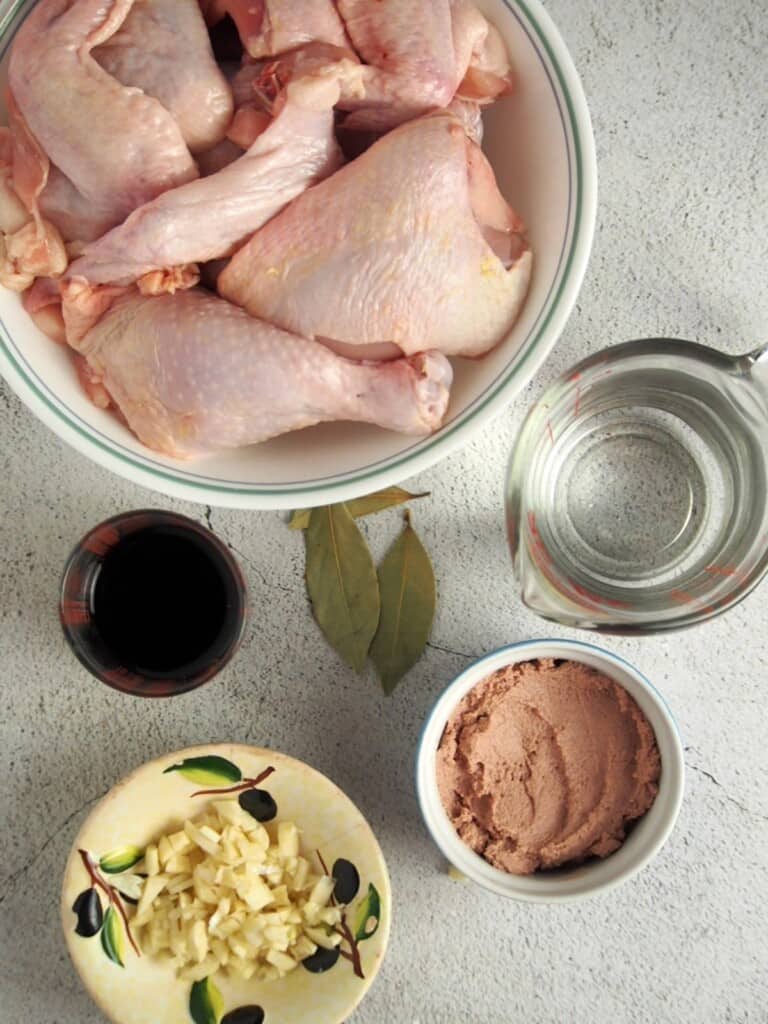 Adobong manok with liver spread is sure to be a staple dish in your kitchen. Not only is it hearty and full of flavor, but it's also easy to make and budget-friendly.
It requires simple ingredients, cooks in one pan, and is ready in an hour or less. The perfect dinner meal for busy weeknights!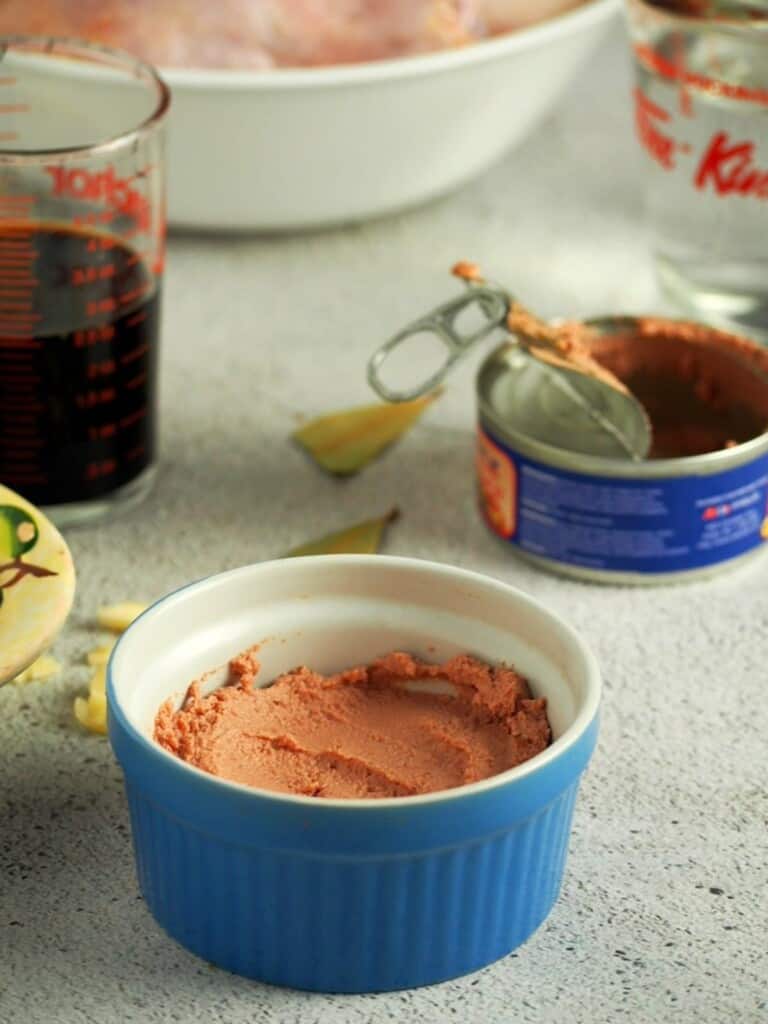 Cooking Tips
Although you can use boneless chicken meat, I suggest bone-in chicken parts for maximum flavor. Cut up the meat in uniform size to ensure even cooking.
Allow the vinegar to boil, uncovered and without stirring for a good few minutes before adding the soy sauce and water to cook off the strong acid taste.
If potted liver pate is not available or you prefer a fresh alternative, boil about 1 cup of chicken livers until tender and fully cooked. Drain from liquid and mash with a fork or process in a blender until smooth. Use in the recipe as directed.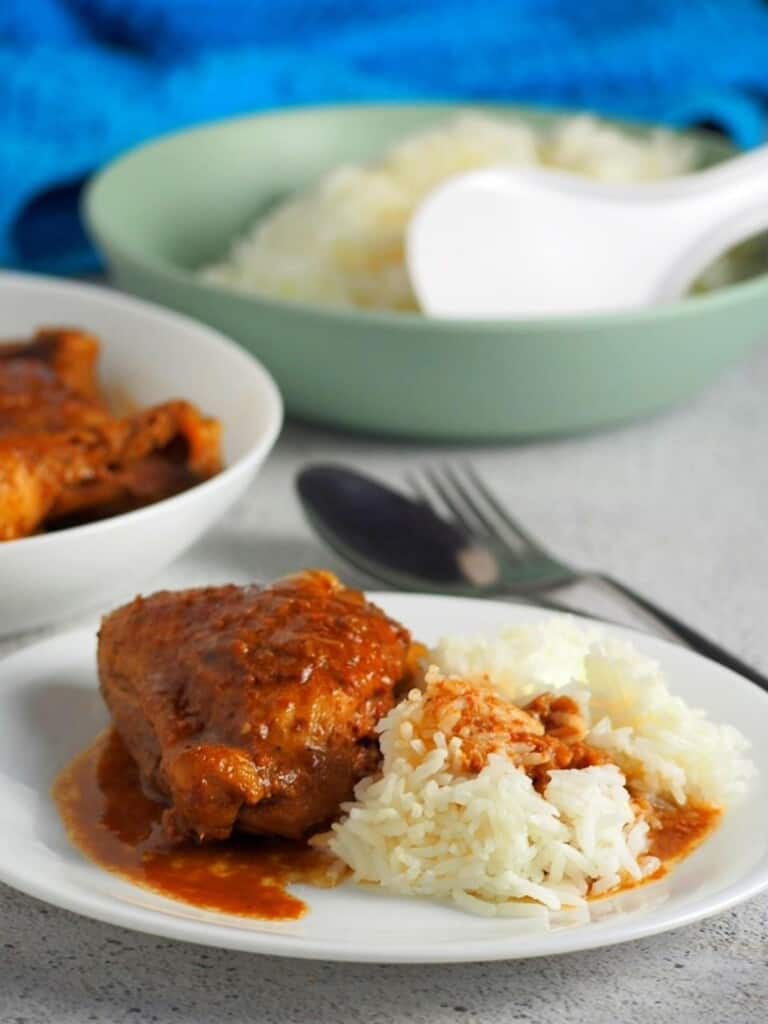 How to serve and store
Serve the adobo with steamed rice for a hearty and filling lunch or dinner meal.
To store leftovers, allow to cool completely and transfer in a container with a tight-fitting lid. Refrigerate for up to 3 days or freeze for up to 2 months.
To reheat, place in a saucepan and heat to an internal temperature of 165 F. Or warm in the microwave at 2 to 3-minute intervals until heated through.